Employment Taxes
We provide innovative solutions across all of the employment related taxes to ensure compliance whilst also reducing costs. Our employment taxes service areas include:
Fringe Benefits Tax ("FBT");
Payroll Tax;
Superannuation Guarantee;
PAYG Withholding;
Workers Compensation Insurance ("WorkCover"); and
Salary Packaging Arrangements.
Organisations have utilised our specialist Employment Taxes team for services that include:
Preparation, review and lodgement of annual FBT, Payroll Tax and WorkCover returns
Tax Compliance reviews to determine any risks or tax saving opportunities
Implementation of ATO best practice systems, policies, procedures and documentation
Tax Risk Management implementation and ongoing maintenance
Managing Tax investigations and dispute resolution matters
Tax technical training to demonstrate and apply Tax Risk Management policies
Contractor risk management and compliance.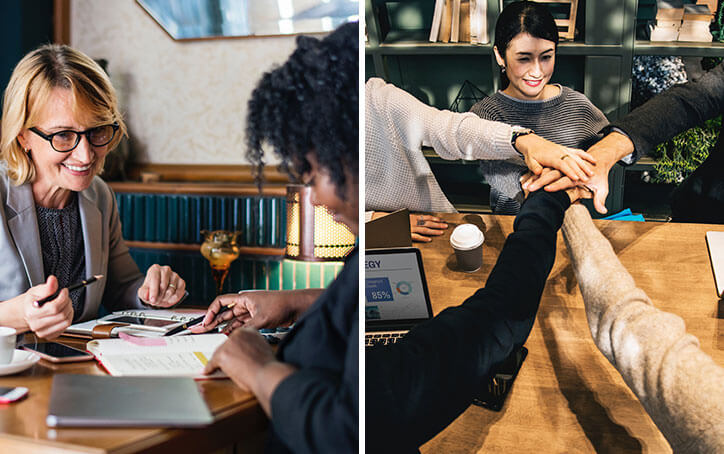 The Tax Act's which apply to the various employment taxes are regarded as some of the most complex of taxes and therefore clients are often presented with difficult technical tax queries that are not as straighforward as anticipated.
Our specialist tax team are capable of handling the most challenging and complex queries and technical positions to help you manage your risks and take advantage of any potential opportunities.
The monthly & annual compliance returns are a complex and multi-faceted employer obligation that requires technical expertise and a managed approach.
We provide various employment taxes compliance services to clients depending on their preference, these include:
Preparation and lodgement of the returns and supporting workpapers;
Review and lodgement of client prepared returns and supporting workpapers; or
Post lodgement reviews.
The Tax Act's which apply to the various employment taxes are regarded as some of the most complex of taxes and therefore it is recommended that taxpayers undertake at least an annual review of their compliance to ensure they are able to take advantage of the various concessions and exemptions that are in most cases otherwise missed.
For businesses that want the technical capability but without the complexities of employing an employment taxes specialist, our outsourcing service is just what you need.
Our team will handle all the compliance responsibilities associated with your employment taxes function, which can include:
Payroll tax compliance outsourcing (payroll tax monthly & annual returns)
WorkCover compliance outsourcing (annual declarations of rateable remuneration)
Superannuation guarantee compliance outsourcing (quarterly/monthly super lodgements & payments)
Payroll outsourcing (including payslip reporting, batch payments, STP compliance)
Salary packaging outsourcing (remuneration calculations, pre/post tax deductions, benefit catalogue development etc)
Its a seamless experience that ensures the correct outcome is acheived efficiently and cost effectively, and without any disruption to your business.
Our approach is comprehensive and includes detailed planning, Tax Savings Analysis, Compliance Risk Management, ATO Best Practice Preparation & Reporting, Review & Comparison, Lodgment and Recommendations.